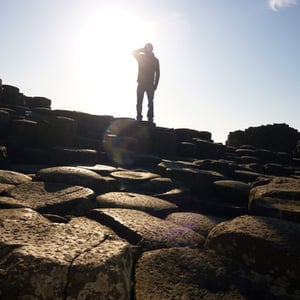 £

4.00
Emergency Bride - Fulk Music
Monday 1 October 2012 will see the release of acoustic two-piece Emergency Bride's new EP 'Fulk Music' through Ultra Friends.
Emergency Bride is two friends, Lowell Mills (guitar, vocals, cello) and Chris Heaps (violin) from Newcastle Upon Tyne. The duo's focus lies in an endeavour to make meditative, heavy music without any the use of 'heavy' instruments, resulting in a stripped-down reimagining of work by leftfield oriented guitar bands such as Mogwai, Explosions in the Sky and Yourcodenameis:milo. Emergency Bride's beguiling nature extends into their live shows, as they have played in a number of intentionally unorthodox settings like in a wooded park in Newcastle, on the Northumberland coastal sand dunes and between items of orchestra concerts.
Fulk Music, Emergency Bride's second EP and their first on the Ultra Friends imprint, features five new tracks that are heavily informed by Lowell's obsession with birds and human ignorance / complacency towards nature in general, thus underpinning a genuinely original sound that still manages to straddle the downtempo end of indie rock and contemporary folk music. The five tracks explore thorny rhythmic patterns, soaring violin melodies and artfully executed changes in dynamics, all brought together by recording and mixing from Michael Philip Bridgewater of electronic/lo-fi producer Waskerley Way.
The EP is available to stream / download from http://emergencybride.bandcamp.com/ and is also available as a limited run of cassette tapes.